What is your dream after graduation?
Remember when you were in high school? Remember all the options that were laid at your feet? What do you want to learn, what do you want to do, what do you want to be. It's easier to dream when you don't have to think about the building where your school is housed, or the cold or rain, or whether the teachers will be able to teach with 90 kids in the room.

Africa Classroom Connection gives all disadvantaged kids Zululand a safe and reliable place to learn. We all have dreams. Sharing makes it possible for their dreams to come true too. Siyabonga! (We thank you!)
The Big Sleepover—Students During COVID-19
In Eshowe, when COVID-19 began, the government put in extremely strict quarantines. The resilient communities who treasure their Africa Classroom Connection classrooms did the most extraordinary thing—they invited the students to quarantine and live at school!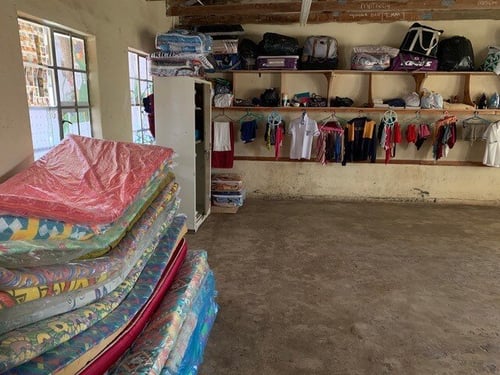 Many students need to walk exceptionally far distances back and forth to school. It would pose high risk to walk because during the pandemic, they wouldn't be able to stop at homes along the way for water anymore. Families were given the choice, and many jumped at the chance so the students' learning would not be disrupted. Kids arrived with some personal items and limited essentials. They were issued a sleeping mat and sleeping bag if they didn't have one.

By day the students would learn at their desks, and by night they would push their desks to the back and take over their little mats for sleep. They would be up at the crack of dawn to line up to use the bathrooms and wash up. This was all thanks to committed teachers who oversaw the children.

School is not taken for granted in South Africa. Not every child can go to school, so in essence, the school is the heart of the community and the hand into the future. Not even the pandemic would be allowed to keep them closed.
School changed everything for Michael Nzuza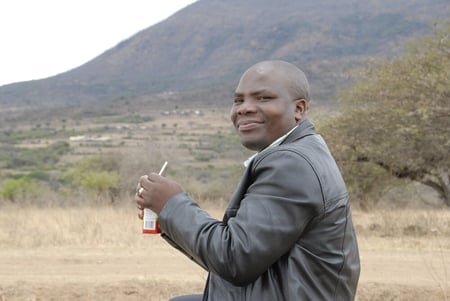 A young cow herder in South Africa's rural KwaZulu-Natal Province, Michael was 15 years old the day he started kindergarten at Thembalesizwe Primary School in Eshowe Township. Desperate, he believed education was his pathway out of poverty and a chance at a promising future. He was right. Michael later became a construction project manager for the Eshowe Community Action Group, ACC's South Africa partner and the same organization that built both Thembalesizwe Primary School and Umfolozi High School, from which Michael graduated in 1995–at age 25. The classrooms Michael attended, then helped construct, propel the life trajectories of South African youth like him.

Sadly, in February 2020, Michael passed away. He had been working with us for more than 20 years. Michael was a very modest and kind man who was an inspiration to all, especially those who wished to improve themselves through education. He was the embodiment of success being achievable through hard work and learning. His cheerful personality and gentle humor are missed by all that knew him.

We build classrooms for learners like Michael.
Interested in Learning More?